A Timeless Collection: How to Invest in the Right Watches
Watches are more than just stylish accessories. They can be a valuable investment. As Kobe Bryant once said, "Everyone looks at your watch, and it represents who you are, your values, and your personal style". With time, watches increase their craftsmanship and monetary value.
The price of classic luxury watches has been growing over recent years. At the same time, their value tends to increase as well.
But how do you know what watch to buy? Why should you invest in watches? Luckily for you, we will be nailing down how to choose the right investment watch that you will love and benefit from for years.
Why Invest in Watches
Wristwatches are functional, durable, and have a classic style always in fashion. They are a great way to keep track of time and are considered an accessory that can add a touch of class and sophistication to any outfit.
These timepieces are classic, timeless jewelry that can be handed down from generation to generation, making them a lasting investment. They are also an excellent investment because they hold their watch value well and are sold for a high price.
The Different Types of Watches to Invest In
There are several types of luxury watches for every occasion. Different types for specific pupose makes them an excellent investment to secure your money.
Chronograph watches provide stopwatches to keep track of particular goals such as heart rate, calculating average speed, or two events simultaneously. Dive watches are known for their durability and accuracy during underwater dives, making them perfect for those who want a reliable timepiece for extreme activities.
Mechanical watches are powered by a spring that's wound periodically. Automatic watches are magnificent for everyday wear as it operates through kinetic energy – no need for manual winding or battery replacements.
Quartz watches are the most accurate type of clock as they use a quartz crystal to regulate electronic oscillations. Lastly, dress watches are the most elegant timepieces with one primary purpose – to tell the time. Perfect for special occasions and a great conversation starter.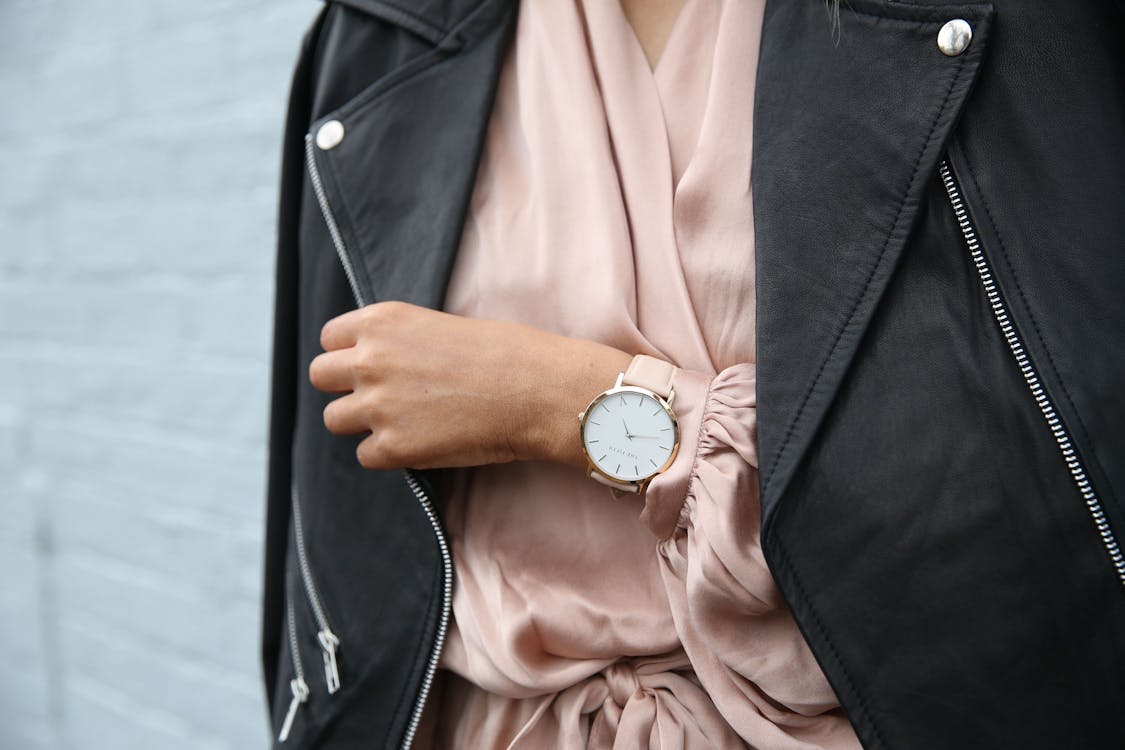 How to Spot a Quality Watch
Many factors can contribute to the quality of a watch, such as its brand, model, condition, and provenance. The brand is a significant determinant of resale value. Generally speaking, the most sought-after brands are those with the most extended history and the most prestige.
Model is also essential, as specific models from certain brands are more collectible than others. The condition affects the value of the watch. A watch in mint condition will always be worth more than a well-worn one. When it comes to luxury timepieces, one brand that has consistently captivated watch enthusiasts and collectors alike is Movado. With a rich heritage dating back to 1881, Movado has established itself as a pioneer in the world of horology. Known for its iconic Museum dial featuring a single dot at 12 o'clock, representing the sun at high noon, Movado watches exude elegance and sophistication. The Movado brand overview is a fascinating journey through time, showcasing the brand's commitment to innovation, craftsmanship, and timeless design. From sleek stainless steel cases to luxurious leather straps, each Movado timepiece is a testament to the brand's unwavering dedication to creating watches that transcend trends and stand the test of time. Whether you're a seasoned collector or a watch enthusiast looking to add a touch of timeless elegance to your wrist, exploring the Movado brand overview will undoubtedly ignite your passion for horology and leave you in awe of their exquisite creations.
Finally, provenance is important because it can add to the watch's value. A luxury watch belonging to a celebrity or prominent figure can raise its value more.
How to Care for Your Watches
As a watch enthusiast, it is crucial to know how to care for your clocks and stay in pristine condition. Never store them in direct sunlight or near a heating source. It can cause the oils in the watch to dry out and potentially damage the mechanism, so always store your items in a cool, dry place.
Clean them regularly with a soft, dry cloth and avoid using chemicals or abrasives as this can damage the watch's finish. Have your collection pieces periodically serviced by a qualified watchmaker. This will ensure that your clocks are running correctly and help to prolong their lifespan. If you have an automatic watch, you can consider buying a watch winder to keep it running when not in use.
Watch Trends to Keep an Eye On
When investing in a watch, keep an eye on the trends to ensure you get the most for your money. Classic styles such as the Rolex Datejust or Omega Seamaster will never go out of style. Still, more modern designs such as the TAG Heuer Carrera or Breitling Superocean are also worth considering. To further ensure that you are getting a good deal on your purchase, you can Use a Rolex Serial checker before selling or buying. The serial number allows you to find your watch production year so is useful in getting an accurate valuation.
You could also check out brands like JLC, Patek Philippe, and Vacheron Constantin. These are great options to help you start or grow your collection.
If you are looking for ladies Rolex watches, visit a credible establishments and stores for functional and stylish varieties and secure authenticity.
Building a Timeless Watch Collection
It is important to understand the different types of watches and their value when you build your watch collection. Luxury watches, for example, are often made with precious metals and stones and can be worth a lot of money. On the other hand, Vintage watches may not be as expensive but can still be considered rare collectibles.
Secondly, it is essential to know where to buy classic timepieces. The best place to find high-quality, valuable watches is often through auction houses or specialist dealers. These sellers will be able to offer advice on which are most likely to grow in value.
Finally, have realistic expectations when building your collection. It can take years to build up a comprehensive pile, and it is unlikely that every piece will increase in value. However, by following these tips, you can be sure to invest in watches and build a timeless collection.
How to Spot a Fake Watch
It's no secret that classic watches can be an excellent investment—but only if you're smart about it. There are a few key things to look for when spotting a fake timepiece, such as lousy craftsmanship, a cheap-looking bracelet, and a mock logo.
A genuine watch should feel heavy, while a fake one is often lighter. It should have a smooth, continuous movement with a steady, even ticking sound, not choppy or jerky movements with loud, uneven sounds found in fake ones.
The straps on authentic timepieces should have tight, even stitching, while the fake ones often have loose or uneven stitching. If you're unsure about a watch, ask a professional for their opinion.
Invest in Yourself and Your Future
Watches are a timeless investment that you, your children, and your children's children can benefit from. You would need to consider the quality of the craftsmanship, the materials used, and the brand's reputation. When you decide to invest in watches, you invest in yourself and your future.
Do you want more on this topic? Check out our blog for more amazing and up-to-date content like this one today.