The Best Skin Care Tools for a Flawless Complexion
The average American spends $15,000 on skin care products during their lifetime. That might sound like a lot. But with so many skin care tools on the market, it's hardly surprising. And for skin care aficionados looking to try out the latest toner or gadget, it's easy to spend well over $15,000.
To avoid wasting your money on skin care tools that just aren't worth it, here's a roundup of some of the best ones that are worth your hard-earned cash if you want a flawless complexion.
Gua Sha and Jade Rollers
One of the best skin care tools for skin care junkies on a budget is a jade massaging tool.
There are two basic kinds: gua sha and rollers. Gua sha tools come in a shape similar to a heart that easily fits in the crevices of the face (such as around the nose). Rollers come in a wand-like shape, with a jade roller on each side. Their rolling motion gently increases blood flow to the skin.
These jade tools are available at a variety of price points. Whether you save or splurge, a gua sha or roller is a quick and easy way to manually smooth wrinkles, decrease puffiness, and massage tired skin.
Facial Steamers
If you love the feeling of getting a steam facial, you can DIY your own at home with a facial steaming device.
Steamers hydrate the skin and make it easier for products to penetrate deep into the pores. They can also be a godsend for those with acne-prone skin. Turn on the steamer, and let it loosen up the dirt and oil clogging your pores.
Cleansing Tools
Sometimes, gentle fingers don't feel like enough to truly cleanse facial skin, especially after wearing makeup all day. Yet we all know that rough towels and brushes are too harsh for the skin.
That might be why the once popular Clarisonic brush has been discontinued. Many who are savvy about skin care may have realized that this type of brush simply isn't healthy for the skin.
If you want a tool to help you get a deep clean, though, you're in luck. There are a range of gentle, skin-safe cleansing tools on the market, from soft electronic brushes to mini massagers. Add one to your arsenal to leave no dirt and grime behind.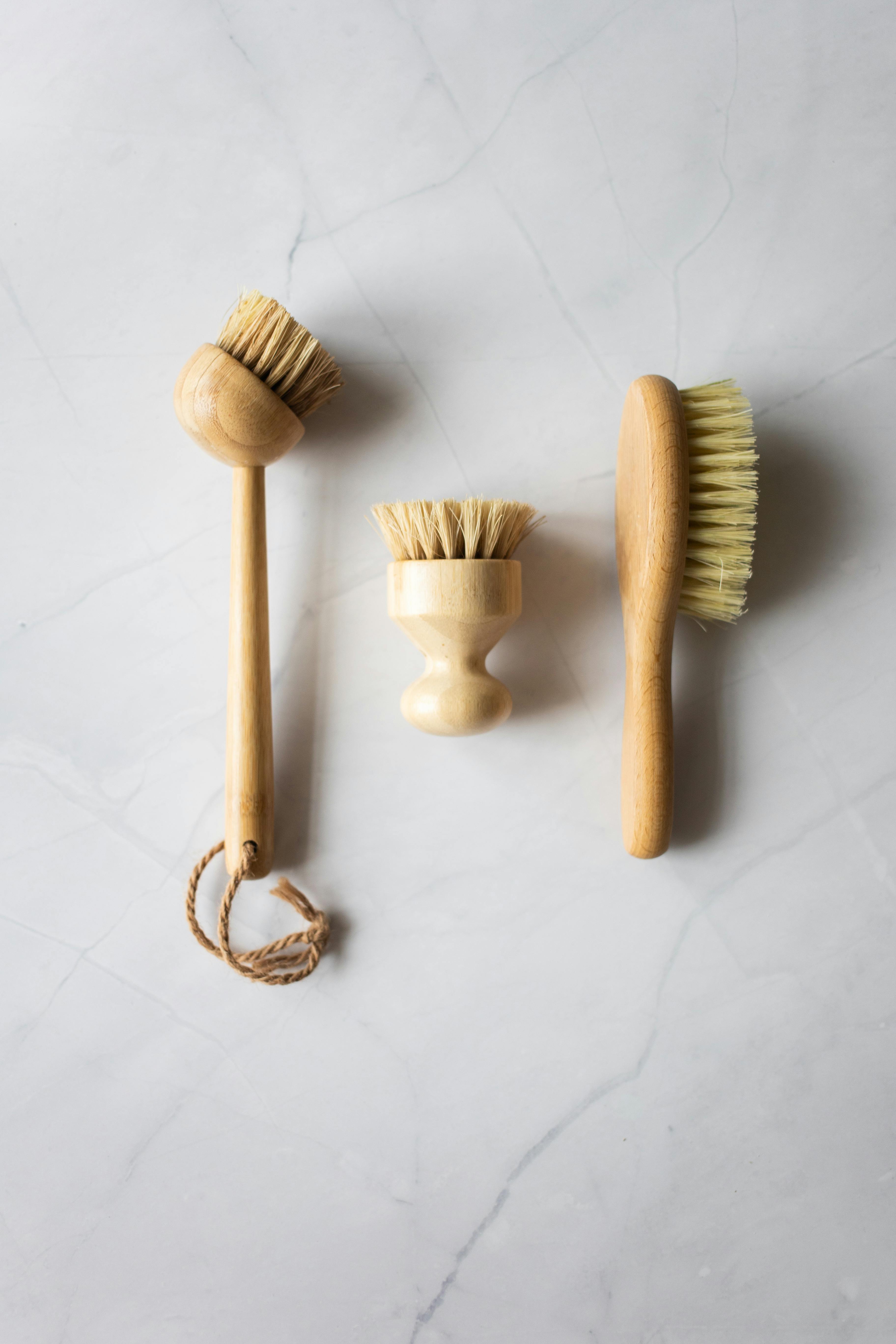 Microcurrent Massagers
To upgrade a basic skin care routine, try a microcurrent massager.
These massagers don't have to break the bank. While some are priced at hundreds of dollars, others are in the double digits.
Microcurrent devices use tiny electric currents to boost collagen and engage facial muscles. The result is smoother, firmer, glowing skin.
And because these tools massage the skin, using one is a great way to wind down after a long and tiring day.
LED Devices
Similar to microcurrent massagers, LED devices require a little electricity. But unlike microcurrent tools, LED skin care tools use LED lights to treat skin issues.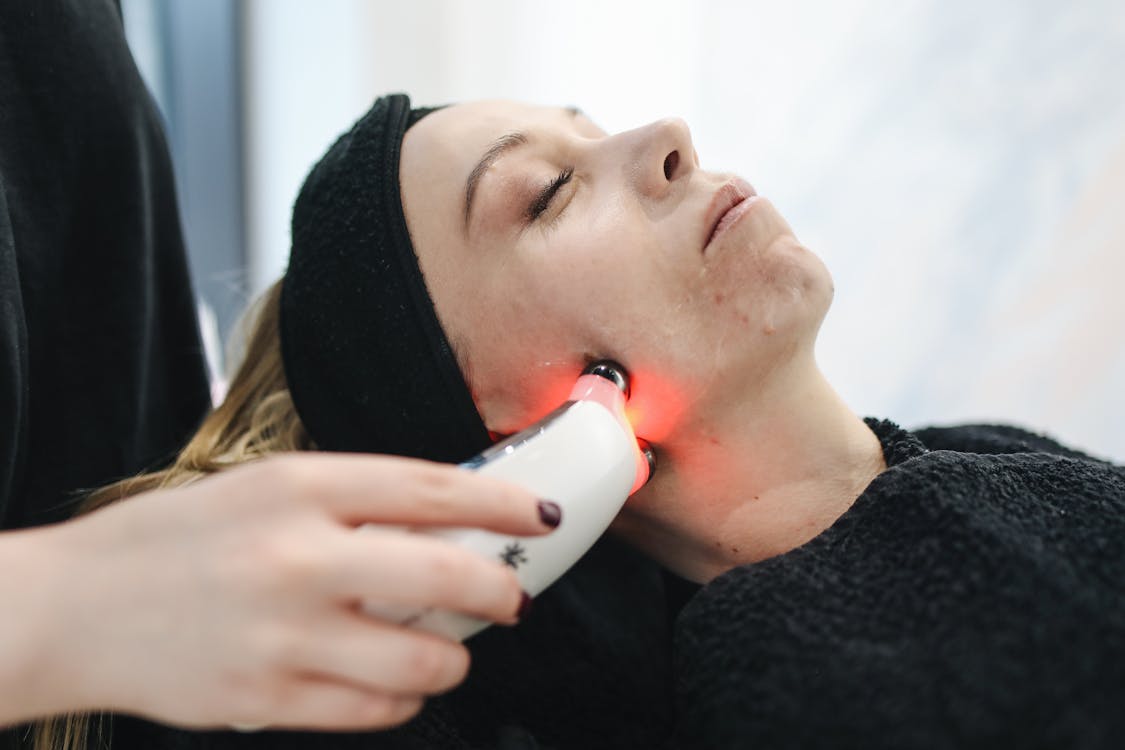 LED devices offer varying wavelengths of light, depending on your needs. For example, red light targets fine lines and boosts collagen production. Blue light works well for oily skin, fighting oil production while killing acne-causing bacteria.
At-home LED tools often come in mask form which, to newbies, can look bizarrely high-tech at first. But for those interested in trying the skin care of the future, LED devices are the way to go.
Microneedling Tools
Microneedling involves poking the skin with tiny needles to improve complexion. Spas and skin care clinics use special types of microneedling tools that require training to use. However, you can also find gentler options that are perfect for using at home.
Most microneedling tools come in the form of a dermal roller, where you roll tiny needles across the skin.
These tools are available at a variety of price points, with more expensive models offering unique features. For example, some have LED lights built in, while others come with healing serums to be used alongside the needles.
Face Razors
One of the simplest skin care tools might also be one of the most divisive: facial razors.
For some (namely men), shaving the face is no big deal. But for those who've never tried it, or for those with sensitive skin, shaving can seem downright frightening.
But some swear by face razors, saying shaving their faces gives them a buttery smooth complexion. Shaving can also make it easier to apply makeup and other skin care products.
It's crucial to not use the same razor you use for your legs on your face. Face razors are typically very small, with just one strip of razor (compared to four or five often found on traditional razors). There are also electric dermaplaning tools that do a lot of the work for you.
Pimple Extractor Tools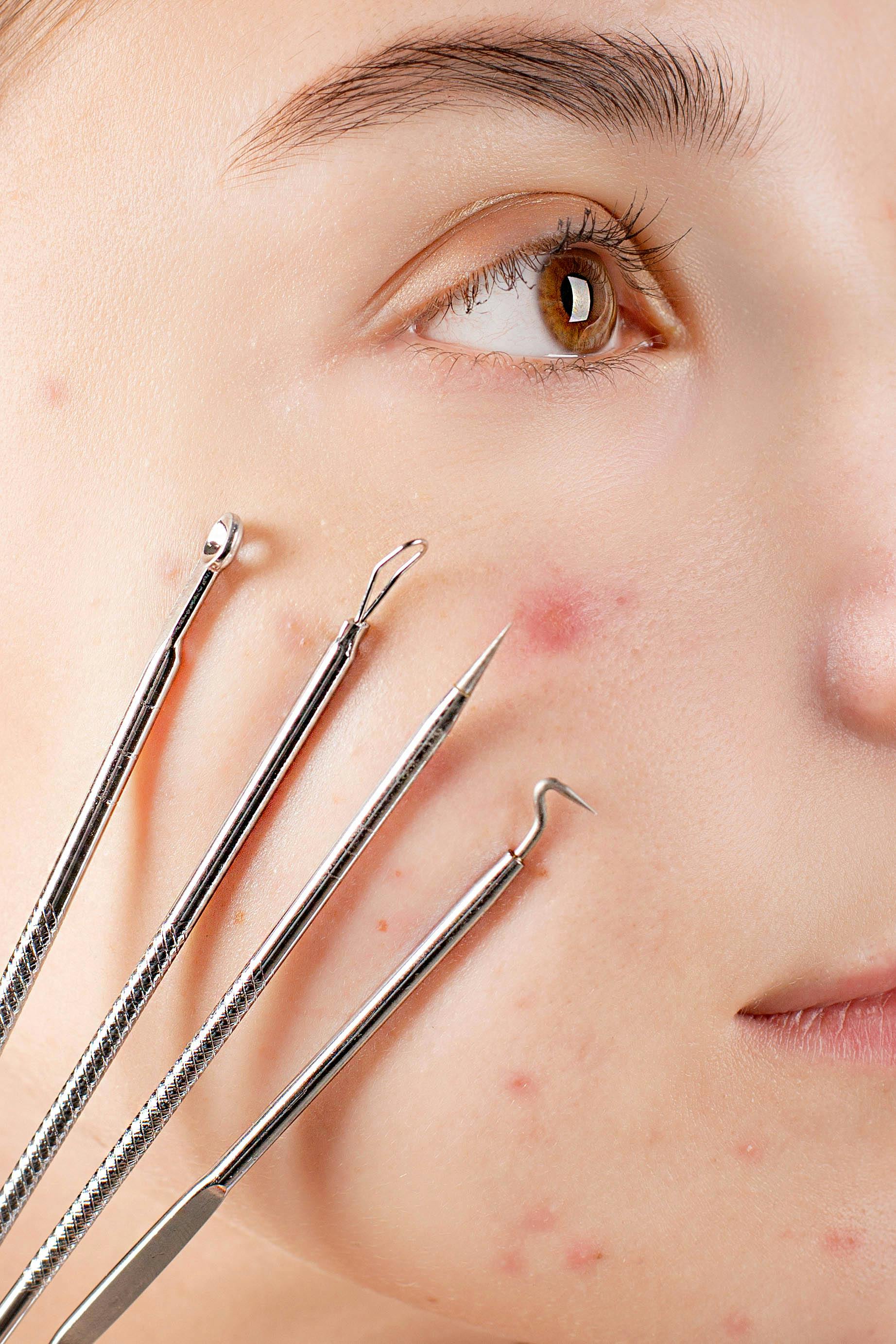 If you struggle to keep your nails off your acne blemishes, consider trying an extractor tool.
Many dermatologists can extract pimples using professional skin care tools, and you can use something similar at home.
These extractors are simple in design, often no more than a stainless steel stick with a ring at the top. The circular ring is placed on top of pimples and blackheads and, with a little pressure, helps to extract the gunk trapped inside.
Skin Care Tools for Flawless Skin
If you want to upgrade your skin care beyond the basics, try adding some skin care tools into your routine. At a variety of price points and for multiple skin care goals, there's a tool perfect for everyone.
For more skin care tips, check out our other beauty articles!