2017 Winter Trend: Outfit Ideas to Wear Shearling Jacket – A great piece of outerwear that never goes out of style, and is worth the investment, is a shearling coat or jacket.
So what's the deal with shearling coat trends and why should you care? They instantly up your fashion outerwear game, and add a solid layer to your leather, suede and even denim jackets. They're perfect for those chilly fall days or the transition period into winter looks.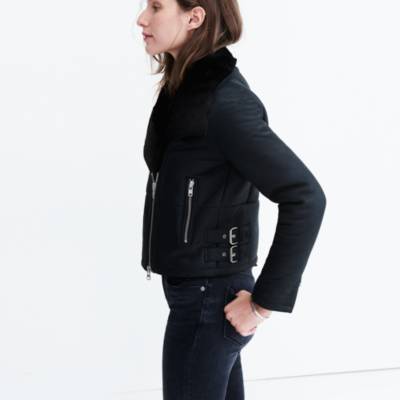 Shearling jacket trend can be worn with anything from the obvious like jeans and sweaters, to the unexpected like flowy dresses and mini skirts. Here are some of our favorite  Outfit Ideas to Wear Shearling Jacket piece plus a few local places you can pick one up for winter style 2017.
A.P.C. Cotton Parka with Faux-Shearling Collar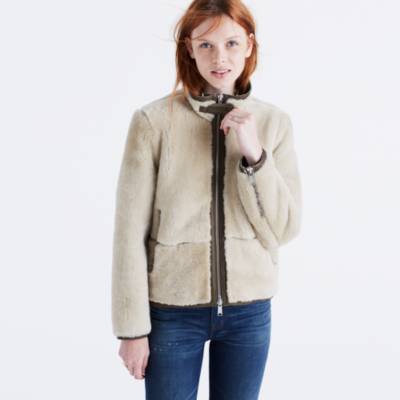 A.P.C. Suede Jacket with Shearling Trims
Save